By Lexi Blakes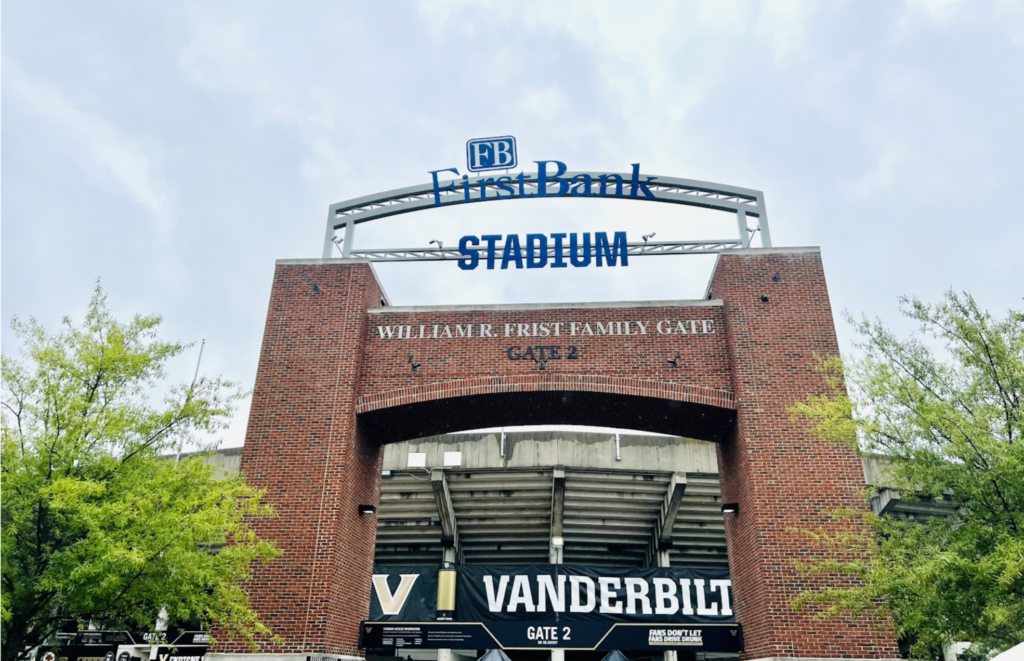 If you have been tuning into campus events since the start of the semester, you probably heard of this historic partnership between Vanderbilt University and FirstBank. As of August 29th, 2022, the Vanderbilt Stadium has been renamed "FirstBank Stadium". This partnership comes with naming rights and a campus collaboration agreement, serving as the first step of the "Vandy United Initiative". This initiative promises a complete renovation of athletic facilities with renderings of the new tennis center, which will be renamed "Lummis Family Tennis Center", already available as of September 8, 2022.
There has always been money to be made in athletics and companies have been emerging from every industry to get a piece of the profit and publicity. It seems that we have entered into a new frontier of commercialized athletics. Naming fields and buildings after donors, company names on jerseys, advertisements along the touchdown end-zone—none of this is new in sports. This is a marketing tactic that is booming. In a collection of sport venue naming deals compiled by Business of College Sports, companies in all industries–Dunkin Donuts (for Province University), Verizon (for Georgetown University), and State Farm (for University of Illinois Urbana-Champaign)–are sponsoring college sports teams.
These deals benefit both university and company equally. The university gets funds to renovate and revamp while companies get press and become a household name in the community. With all the money to be made in athletics, the ones getting the short end of the stick were, ultimately, the college athletes. It would seem many agreed because as of 2021, student athletes gained the right to profit off of their name, image, and likeness (NIL) due to new state laws and NCAA policy changes.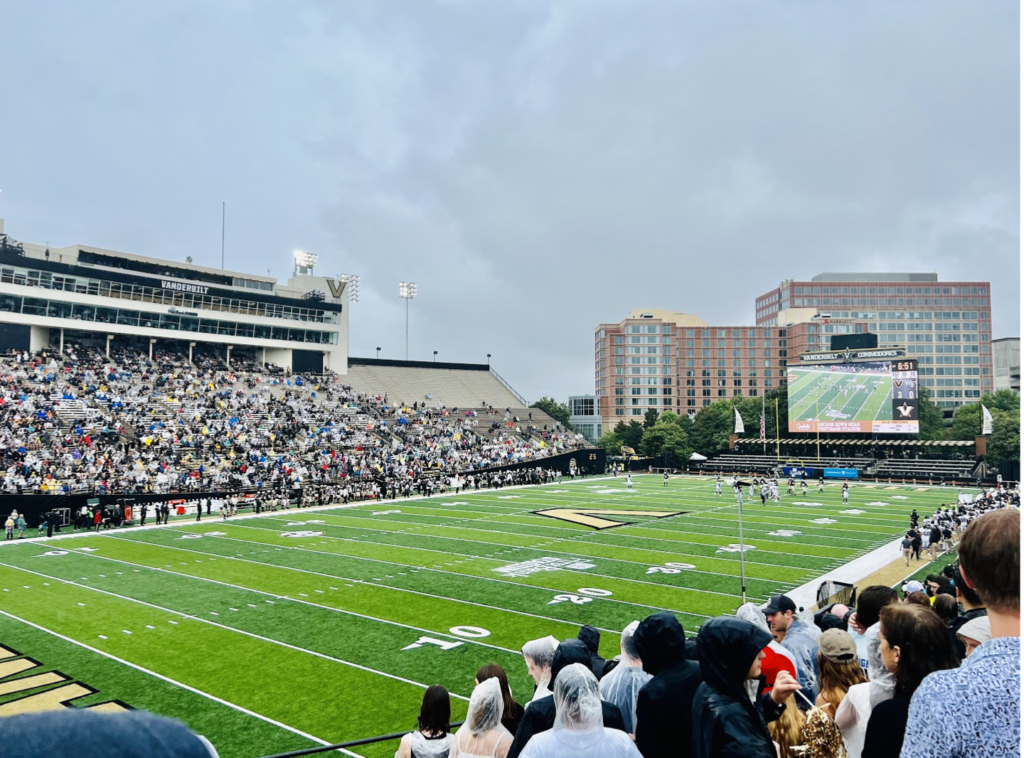 "FirstBank Stadium" in bold, silver letters at the entrance of Dudley Field is evidence enough that Vanderbilt will follow the lead of other universities and make headlines with this new collaboration. In a press release by First Bank, Candace Lee, Vice Chancellor for University Affairs and Athletic Director, said that she's "excited for the opportunities this historic collaboration with FirstBank creates for Vanderbilt Athletics and our student-athletes". "As the landscape of collegiate athletics continues to shift" she continues, "we remain committed to our core mission". Chancellor Daniel Diermeier echoes this sentiment in a Vanderbilt University Press Video stating that "in the spirit of Vandy United, we are proud to connect with Nashville in a new way and look to the future of our city and our university".
Needless to say, this deal presents exciting possibilities for the future of Vanderbilt Athletics and brings us closer to the Nashville community as a whole.