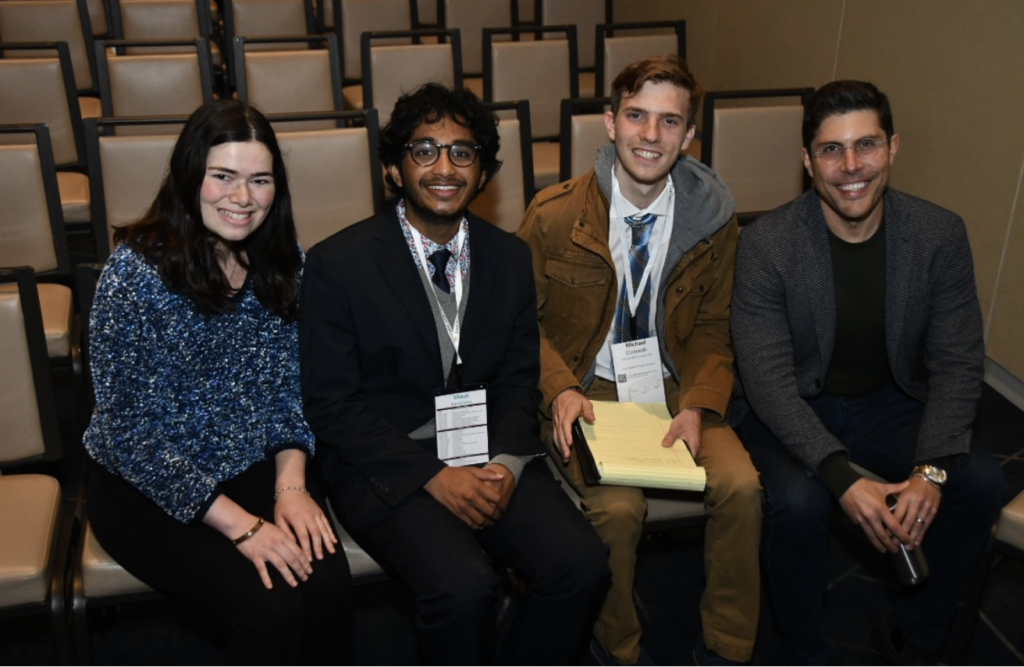 By Ilana Drake
This article is originally published by YR.media and is republished by Vanderbilt Business Review.
A recruiting platform for students recently held a money management conference that enabled college students and recent graduates to build effective resumes; become more marketable to potential employers; and how to shine during interviews.
Hive — which connects diverse students to companies they are partnered with such as Morgan Stanley, Goldman Sachs, BlackRock, Disney and Accenture — held the Money Management Institute Conference in Nashville, Tennessee.
The platform, which started in October 2020, assists students with making a resume through their step-by-step process and connects them to webinars and other opportunities.
Hive's founder, Byron Slosar, wanted to build something that worked for everyone everywhere — without a dependance on personal or university-based financial resources and connections. He aims to help next-gen talent find a more authentic and meaningful way to share who they are as people, not only professionals.
Michael Ciszewski, a sophomore at Vanderbilt and who attended the conference, said, "I appreciated Byron's emphasis on including first-generation college students into the diversity initiative. I think many students that have never been to college are brushed aside when it comes to diversity."
Ciszewski, who is still exploring different fields and career opportunities, added, "For a college student to be able to be exposed to such a high caliber of professionals, is a once in a lifetime opportunity."
Just like Ciszewski, I enjoyed the learning aspect of the conference. I was able to learn from professionals through asking questions and listening to the sessions.
Another Vanderbilt sophomore, Shaun Karakkattu, was curious about incorporating Gen Z into careers.
"I learned a lot about connecting with people across diversities and taking the time to not only participate in the communities you are a part of but also other communities," said Karakkattu.
He shared his recommendation for students who might be interested in exploring different fields: "Make (create) your resume; Hive makes it so easy."