By: Rohan Upadhyay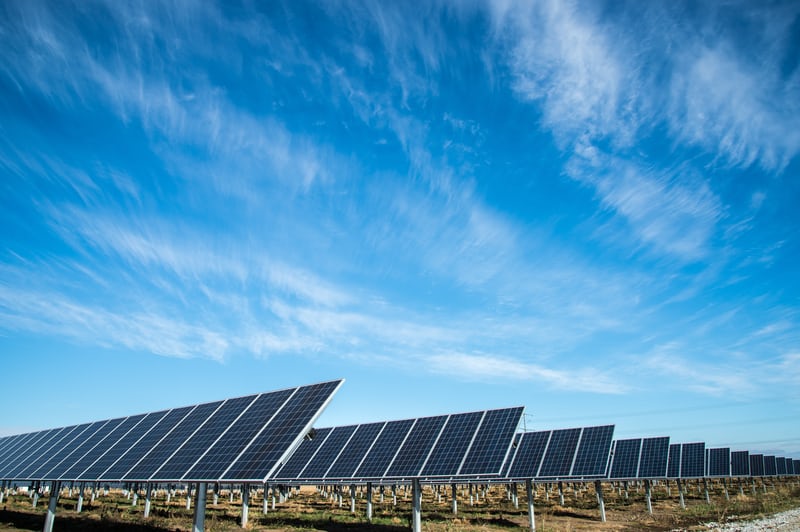 Photo by American Public Power Association on Unsplash
Dores Divest, alongside the Climate Defense Project, recently filed a legal complaint to Tennessee's attorney general to compel Vanderbilt's Board of Trust to divest from fossil fuels. Similar complaints came from students at Princeton, MIT, Stanford and Yale to their respective attorney generals.
The complaint argues that:
"Under the Tennessee Uniform Prudent Management of Institutional Funds Act, the Board of Trust has a fiduciary duty to invest with… charitable purposes… [which] distinguishes non-profit institutions from other investors. It is problematic, then, that the Board… has invested… in the fossil fuel industry — raising a serious question of conflicts of interest… as well as contributing to… global warming."
There are a few interesting points that the complaint raises.
The Responsibility of Nonprofits and "Charitable Purposes"
The complaint says that the Board of Trust, as a nonprofit investor, should invest to "further the purposes of the University…. to socially beneficial ends." It argues that fossil fuel investments violates this principle. The question arises of what a nonprofit's responsibility is and whether the attorney general has the evidence to take action.
According to Tennessee's Uniform Prudent Management of Institutional Funds Act, a nonprofit investor must consider the institution's "charitable purposes" when investing. The law defines a "charitable purpose" as the following:
"Relief of poverty, advancement of education or religion, promotion of health, promotion of a governmental purpose, or any other purpose… which is beneficial to the community."
Based on this clause, Dores Divest is arguing that Vanderbilt's investments promote companies that harm the environment. The complaint gives examples of communities hurt by climate change in Tennessee, arguing that Vanderbilt is contributing to problems in the community.
The law also states that a nonprofit must invest responsibly, as it "may incur costs only that are appropriate and reasonable in relation to… the purpose of the institution."
And that:
"Decisions about an individual asset must be made… in the context of the… portfolio… as part of an overall… strategy having risk and return objectives reasonably suited to the fund."
Based on these clauses, Dores Divest seems to argue that overly risky fossil fuel investments are not suited to the portfolio. This is evidenced by unsteady performance from the oil industry. The S&P Oil & Gas Exploration and Production ETF (NYSE: XOP) is roughly unchanged from 15 years ago and 5 years ago, and it has had many peaks and valleys in that time. However, the index did well this past year. The cyclical nature of oil and gas, in the view of the complaint, perhaps is too unstable for the portfolio. However, as we do not know the nature of the endowment's investments, we cannot ascertain the precise effects of these investments.
The complaint states that, contrary to conventional wisdom and the logic of the Board, divesting may not necessarily hurt portfolio growth. In some cases, it may help portfolios, according to a BlackRock study. By this logic, the Board may not sacrifice a strong portfolio by divesting. The document then touches on why it thinks the Board maintains such investments if the returns from fossil fuels are no longer promising:
Conflicts of Interest on the Board of Trust
The other major point of the contention is that Chancellor Diermeier has connections with fossil fuel companies that influences his investing decisions.
It points out that Chancellor Diermeier has performed consulting services for companies such as Shell, ExxonMobil, Nicor Gas, and other oil and gas firms. It also mentions that Diermeier spoke at the 2020 International Pipeline Conference, which ExxonMobil and other major oil and gas companies attended, but it is not clear how much Diermeier was paid for this event.
Dores Divest even filed a complaint with the Office of Conflict of Interest to investigate the Chancellor for such conflicts, but no such issues were revealed. It is yet to be seen if the attorney general will view things differently. It is possible that – because Diermeier has disclosed the clients he has worked with – the attorney general may also not see a disclosure problem.
The status of this complaint may depend on whether the attorney general could prove that Diermeier's past services have influenced his current decisions and whether Diermeier's decisions are noticeably different from those of previous chancellors. Finally, this all may depend on whether it can be proven that Diermeier has benefited from these investments. It may be difficult to find "smoking gun" evidence of this.
Regardless, it could be argued that any such private industry connections are inherently problematic when managing a University Endowment and that the Chancellor should step down from other executive positions to nip any conflict of interest problems in the bud. Vanderbilt's Office of Conflict of Interest even states the following:
"Conflicts of interest may arise… when an individual's… financial, professional, or other personal considerations may directly or indirectly affect, or have the appearance of affecting, the individual's professional judgment in exercising any University duty or responsibility."
It can certainly be argued that Diermeier's personal considerations – his other business interests – at least have the appearance of affecting his professional judgment. Whether the attorney general will see things the same way is yet to be seen.
It is worth noting that the Climate Defense Project (CDP) took similar measures against Harvard and Cornell – among other schools – both of which recently divested (though the universities argue they were already planning on divesting). As the CDP's strategy unfolds, it will have implications for not just fossil fuel investing but also for socially responsible nonprofit investing.